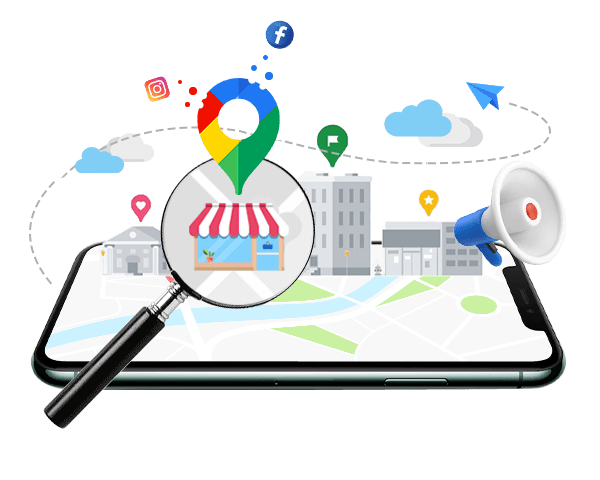 Citation Building Services
Let us manage your Local SEO Citations! Get a free consultation!


★★★★★
"Bruce Jones was kind enough to spend more than an hour of his valuable time with me discussing SEO, optimization and strategies I could use to begin building my own websites. Truly appreciative for the advice from an SEO consultant and expert. Thanks again, Bruce."
Robert Thomas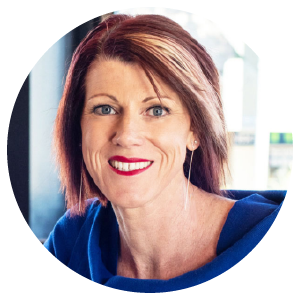 ★★★★★
"Working with Bruce has completely changed my business and my approach to SEO. I thought I knew 'enough' about SEO to get by but Bruce's knowledge is next level. He explains it in easy to understand ways so you are always learning. Highly recommend."
Jodie

★★★★★
"Thank you for helping us set up our language school's Google my Business in the Philippines. Great help, salute!"
Keynes International
Local citations are the backbone of local search engine optimization services or SEO. Your business needs local citations to improve online visibility and authority regardless of your state or city. Google measures the frequency and quality of local citations over time. These local citations contribute to your digital business's online relevance and well-being, ensuring that your brand will thrive for years.
A local citations service helps increase the number of active and relevant local citations over time. However, not all local citations are equal.
Google considers countless websites as merely spam or noise on the internet, so you must sign up for the service of a local citation that knows the ins and outs of local SEO and will only use the best websites to create the best results.
Furthermore, a local citation service like the one we offer at Bruce Jones SEO will ensure only a positive uptick for your website and no Google penalties. Google penalties occur when inbound links or citations come from known low-quality and spammy sites.
If you happened to sign up for a local citation service before that didn't move the needle, chances are, that service used low-quality websites and directories. They may also have used incorrect directories that defeated the purpose of local SEO.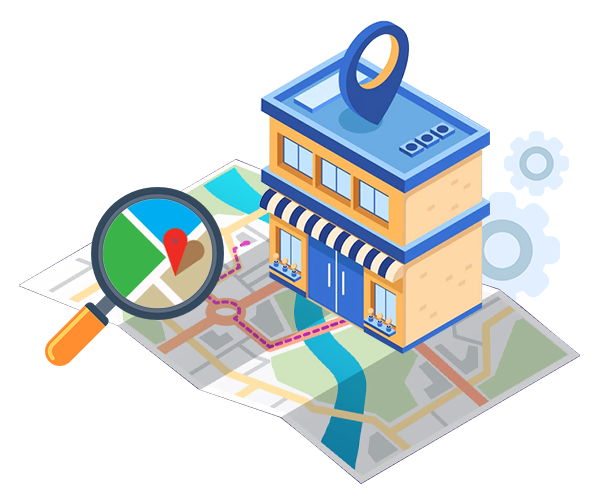 What are Local Citations?
Local citations refer to a reference or mention of a business on another website.
The most helpful type of local citations online for businesses are the ones that appear on related business websites, business directories, company sites, review sites, and more. The main point of local citations is they provide proof that a business is active and valid and that the online presence corresponds to a real-life business that people can contact and buy from.
With so many spam business listings today, it's essential that your collection of local citations are genuine and the small details make sense. Improperly formatted local citations can also affect the outcome of a local SEO effort.
Local citations are centered on your business' NAP (name, address, and phone number).
Google's local algorithm uses your NAP information as a signal of relevance and verification that your business is physically located at the address in your Google Business Profile.
Local citations are a crucial part of this process. Local SEO specialists incorporate citation building and citation management as central activities in local SEO because they are necessary for a new business to appear in local search results.
Search engine algorithms consistently provide users with local business results that are most helpful to people. This is because SERPs return results from the most relevant and popular websites first, and everything else follows.
While we can argue that any web presence benefits businesses, know that the top 1-5 businesses for any business search online get the most visibility and clicks.
Furthermore, mobile browsing has also given rise to zero-click searches, where people only check out the name, phone, address, or in some cases, the email address of the businesses they like, and they don't bother to check out the website anymore.
This being the case, you must strive to be on top of the listings with local citations because your online visibility will suffer if you are too far behind the list. It'sTherefore, essential to cover all the
Local SEO citations can help you get there.
Another reason why it's essential to sign up for a local citation service is that Google can more easily trust your website if it has enough online citations. When Google discovers that your business's local SEO citations are listed on several other credible websites, it will begin to trust that you are a legitimate local business.
If Google has more reason to believe in your business regardless of size and age, it will be more likely to appear in local search results. A similar pattern holds for your NAP details: the more places they appear, the more the algorithm will begin to associate the number of those places with the importance and popularity of your business.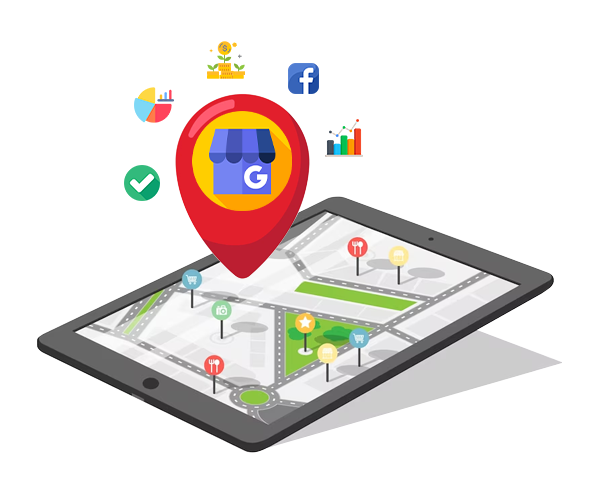 What are the Essential Benefits of Local SEO Citations?
We've already discussed why local SEO citations are vital in any local SEO effort. They are markers that improve your local visibility score, and they also work to convince Google and other search engines that you have a legitimate business that people can interact with online or visit physically using your NAP details. So again, your business' NAP on your Google Business Profile (formerly Google My Business) should be accurate and updated. They should also match the details you use in your other citations.
When you fill out the sign-up form on this page for our local citations service, ensure that the NAP details and all other details you provide are updated and accurate and reflect the updated details on your website and socials. That way, your local SEO citations will work quickly to improve your sales or lead generation efforts.
Are there other benefits of signing up for local citation services and getting a flurry of updated and relevant local SEO citations? Let's look.
Local Citations Services Help Connect Brands with More Local Customers
Local business listings and directories serving specific states or cities will connect you with more local customers. It's a no-brainer, yet not all businesses invest time and resources to ensure that pre-qualified customers find them online. If you're tired of people bouncing all the time from your website, maybe it's time to narrow the field a bit, so you generate the correct type of traffic. Yes, local SEO citations will help you get better customers interested in what you offer.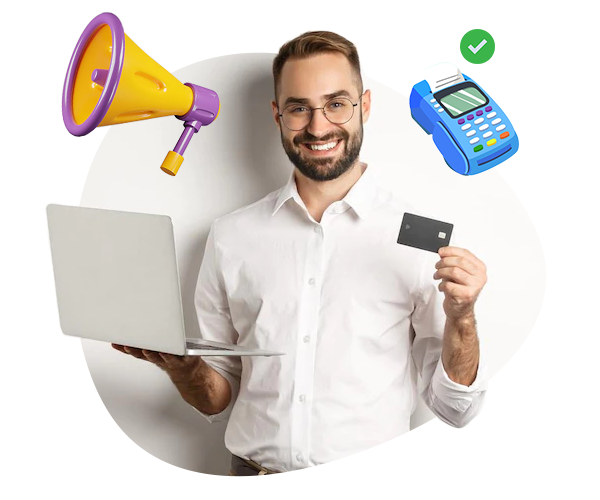 Local Citations Let You Benefit from Buyer Intent
The term "buyer intent" refers to a prospective customer's propensity to purchase or sign up for a service. One can compare this to the distinction between a person who looks around a store and one who intends to make a purchase.
Businesses spend plenty of resources gathering "buyer intent data" throughout the year. Then, they use these data points to guide their inbound marketing efforts.
Thanks to local SEO citations, you can attract customers who are ready to buy.
Google's keyword matching relies heavily on the presence and quality of citations and local SEO.
The best local citations can guide potential customers toward websites that are the best places to shop online.
The buyers nearing the end of their research and decision-making process can be reached using buyer intent keywords. But, of course, you'd want to be present when they're ready to buy, so you need to build citations for local SEO soon as you have zero citations apart from your Google Business Profile, which is an entirely separate SEO effort.
The use of these keywords in content creation or paid ads can sway consumers to make a purchase.
People who conduct online searches with "high intent keywords" have a clear intention to either immediately purchase or conduct further research before making a final decision.
Many of them find good options when they see local business citations. Keywords with a high commercial intent (or "high intent") are crucial for increasing click-through rates.
Citations for local SEO typically contain the seed keywords that guide search engines in categorizing and surfacing new listings or counting the score of referred websites.
Businesses can deduce buyer motivations to buy online using these terms, too.
Marketers must examine buyer personas, purchasing patterns, previous purchases, and brand interactions to gauge search intent.
By studying local search behaviors online, you can also use these keywords and trends to connect with previous customers. Everything begins with being found online through SEO local citations – the data points follow.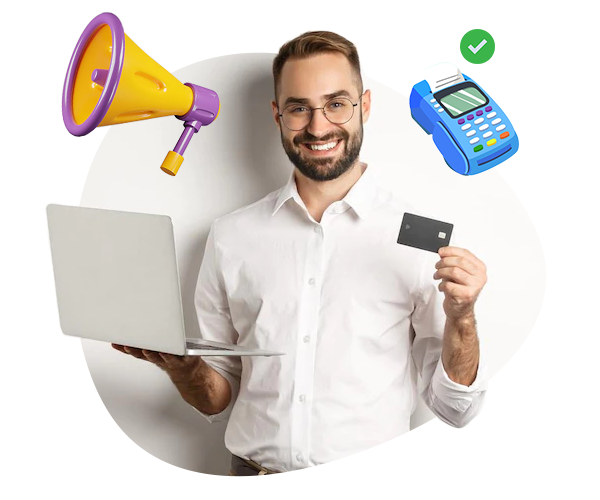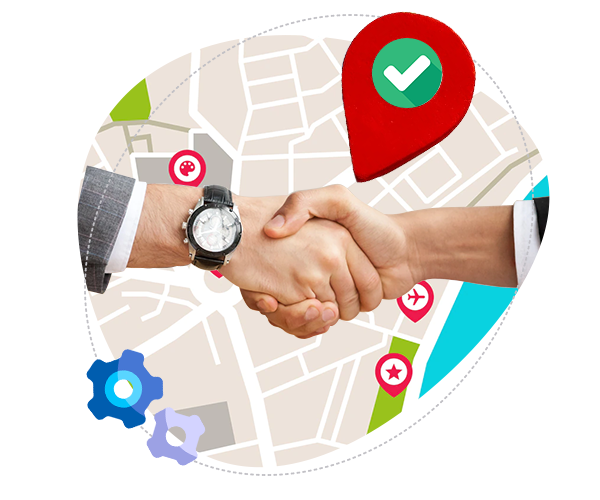 A Local Citations Service Can Help You Build Trust
On top of the local SEO benefits, a local citations service produces a more practical benefit for businesses and customers. As a local citation service creates more and more profiles and listings, customers also naturally see your NAP more in different places. They can record your business name, phone number, address, etc. Customers have different ways of recording business information; you just have to make sure that your NAP will appear when they search using any of the big search engines (Google being the biggest of them).
If some listings don't appear immediately, you have even more coming in, covering the entire field for the most critical searches.
The great thing about local SEO citations is they will remain relevant for years. If the details are updated, you're all set to receive more business after the service begins. Furthermore, your website and socials will benefit from the additional exposure.
When customers see that you have consistent details across different websites, they'll begin to trust your business, too. Consistency is essential online, where anyone can post just about anything.
You can only measure the trust factor once the customers start calling you to give you business. If you have little to no exposure apart from your website, your competitors, who may have had a head start of months or even years will have a significant advantage over you because they've used all that time to cover the bases.
They'll be visible when customers search Google. But not to worry: Google's spiders update their database daily. So new listings are updated, and fresh (and relevant) results will surely make it to the top.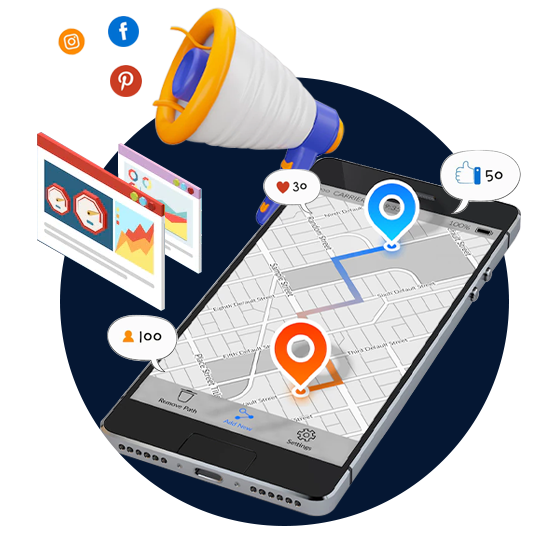 Do you need to improve your Local SEO Citations?
Local citations are the backbone of local search engine optimization services or SEO. Your business needs local citations to improve online visibility and authority regardless of your state or city.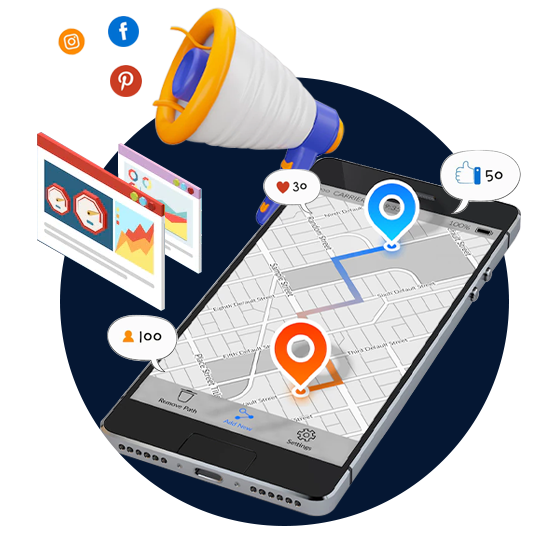 Maximize Your Reach with Citations for Local SEO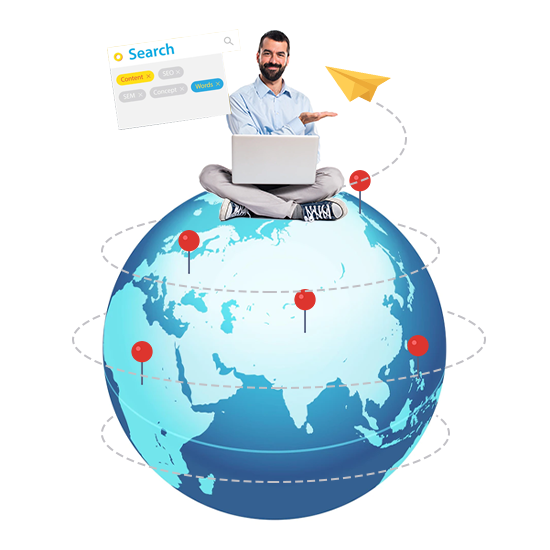 Google's dominance in the search market is not the only factor in the importance of citations for local SEO. Platforms like TripAdvisor, Apple Maps, Yellowpages, and Yelp are just some places where customers regularly visit outside search engines to find information.
Ultimately, this knowledge search results in buying from businesses when customers encounter citations from local SEO.
Even if your top rivals in the market have earned top spots in coveted searches, your business can still sway and win over new customers by maximizing your brand's presence through the best local citations.
When you build citations for local SEO, you maximize other websites that serve some of your customers. These online brand expansions help spread the word about your company and bring in more potential customers.
The Google algorithm will eventually pick up your local business citations on these sites, which will boost your Google rankings as a bonus. In addition, there's a growing consumer trend toward supporting local businesses and neighborhoods by purchasing goods and services there.
Here's the plan: why not flaunt the fact that you are proudly a local business and that you also have some participation in your community?
The theme of supporting local businesses is trendy, and the push to "go local" is widely supported by local businesses, economic advocates, and customers. Building upon the "go local" theme helps improve your business' reputation and sends a consistent message to the community that your business cares. As a result, your online and offline reputation will improve, and your relationships with local customers will strengthen.
Eventually, what began as an effort to build citations for local SEO becomes a lifelong quest to make your customers willing brand evangelists.
This is the heart of what customer loyalty is about. SEO local citations can lead to even better opportunities, like being able to sponsor worthy causes that bring your brand closer to people.
And let's not forget that compared to PPC, working with a local citation service like what we offer at Bruce Jones SEO may be the most cost-effective option ever. Can you see how this would be ideal for start-ups? Signing up for our local citation services can increase your exposure and traffic without stretching your marketing budget too much.
Local Business Citations vs. Link Building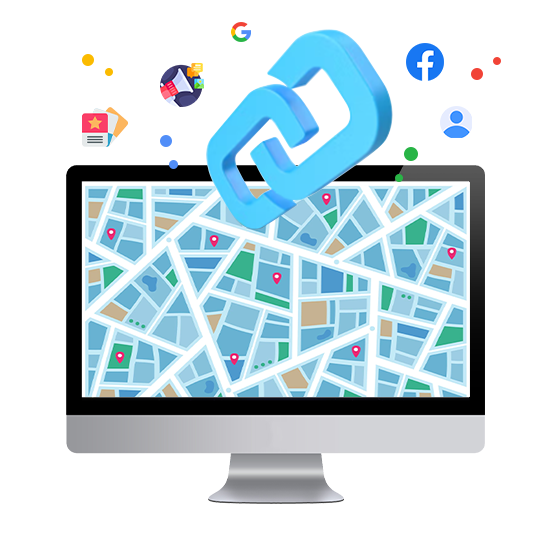 If you've spoken to other SEO vendors before, you may have noticed that they speak of link-building services and local business citations/local citations separately. That's because these two services follow different paths and require different processes to perform correctly, too.
Typically, local business citations refer to a group of profiles and links listed on the right websites in the correct categories or niches. There are thousands of online websites where you can post a business profile, but not all are relevant. Google uses natural language processing to understand the context of pages.
Google tries to understand what's offered on the page before using metrics to score outbound links and business details.
Google doesn't 'go in blind' because its AI/ML now understands maybe 85% of how human language works. That's a significant figure, and it is the number one reason you should entrust your website only to an experienced local citations service that knows how to select the best business directories and platforms. Otherwise, you may end up with many online citations that do not directly help your cause. Some powerful platforms for creating and maintaining business profiles for business citations are Yelp, Facebook, Bing Maps, and Google Business Profile. But, again, if you don't have a Google Business Profile yet, you must create one or have one made through a Google Business Profile management service.
If you're still confused about the difference between a local citations service and a back link service, the primary branching off is in the intention.
Both services help promote brands, but the service of a local citation focuses more on platforms where they can build profiles and list the NAP of the business. Google and other search engines know the difference because their technologies already know how to differentiate pages through natural language processing.
Essentially, Google knows what's up when you have a new blog article, and someone shares a business profile from a business directory and says something nice about your business. It's all in the language, and Google has done nothing but improves its natural language engine all these years.
Powering Local SEO with Local Citations Services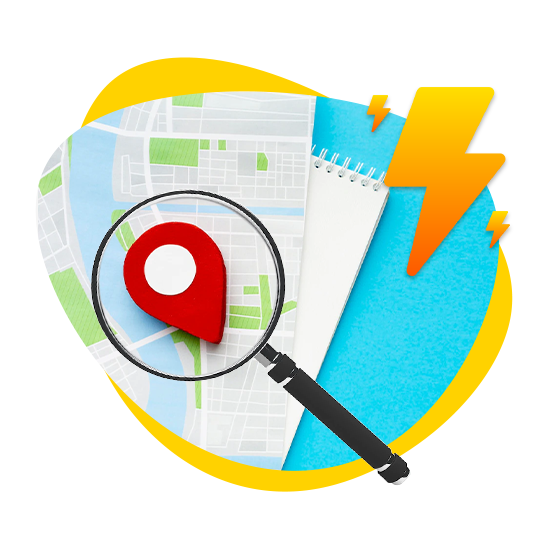 When it comes to local SEO, quality local citation services will always play a role in improving rankings. In addition, Google's confidence in the existence of your business can be boosted by having it listed in reputable online directories.
Google's perception of your online presence can be influenced by factors such as the number and quality of your listings in online directories. Therefore, businesses must be more selective when selecting their platforms or websites.
Because some online business directories dominate page one of local search is another advantage of building citations that receives less attention. It's not uncommon for review and directory sites like Yelp and YellowPages to appear near the top of search engine results when someone is looking for a local business or service. It's futile to oppose them, so you might as well join them! The first page of these online directories is available for the taking.
It's common knowledge that different citation sources inspire different levels of devotion from their readers. For example, when searching for a new restaurant, many gastronomes immediately check Yelp before turning to Google. The more directories you're included in, the better your chances of attracting targeted visitors.
There are so many citation resources that it's unlikely your company will be included in every single one. You may find it challenging to prioritize your list of options, whether due to time or financial constraints. Do not worry if you cannot get your business listed in every possible citation source. Well, you know what? That's most likely a good thing!
Tools typically have restrictions on the number of directories with which they can synchronize. Therefore, it is recommended that you begin your search for citations for your company by looking at online business directories that are specific to your industry.
After compiling a directory of relevant online business directories, the next step is to compile a list of generic citations.
When promoting a new business online, it's also essential to use a directory that your target audience frequently consults. Numerous resources exist to facilitate the administration of business directories in the digital realm.
While they all have different prices, features, and functionality, many share the exact citations. Because of this, they are picking the right set of resources can be challenging. There are several factors to think about, though, when deciding on a listings management tool. You should invest in local citation services. There are so many reasons to monitor citation counts and local SEO metric
Improving Local SEO Citations

All SEO local citations should include the same name, address, phone number, or NAP consistency. Several studies have suggested that maintaining an accurate NAP listing can help with local search engine optimization.

Including your most important keywords in the business description can boost your local SEO. In addition, a properly written business description can also improve your company's visibility in search engines.

Consider making more location and landing pages that directly serve your business goals. While the homepage is essential, it's a catch-all and doesn't always convey the right message. However, users and search engines benefit from this because it shortens the time it takes to find what they need.

You can specify additional categories in some citations. For example, there are benefits to ranking for secondary keywords or longtail keywords.

Including photos can boost conversion rates and raise your site's visibility in image search results if done correctly. If the directory or platform allows it, consider optimizing the image and its alt text.

Excellent online feedback via user reviews can boost your online visibility and increase customers. In addition, Google uses the overall tone of reviews on external sites as an indicator of the quality of a business.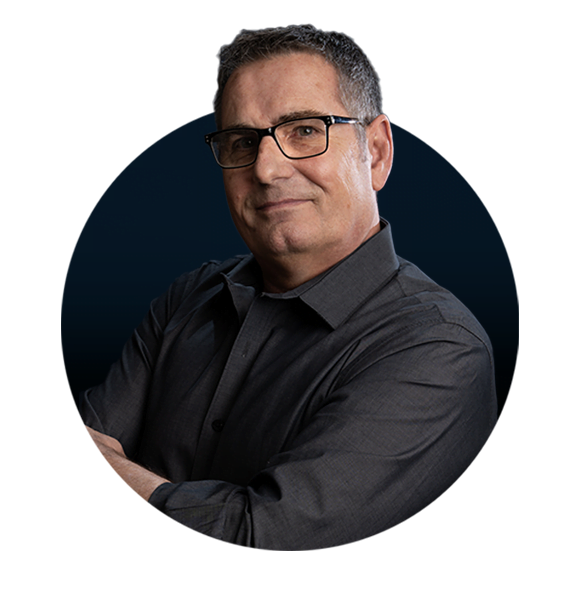 Let an expert manage your Local SEO Citations
Schedule an appointment with us. We will be happy to answer your questions.