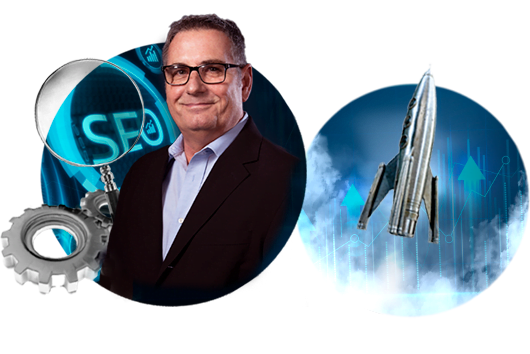 Seach Engine Optimization Consulting in
Philadelphia

, PA
Philadelphia SEO brings relevant users to your website, which means more customers and more sales for you!
Bruce Jones SEO can help get you the results you want!

★★★★★
"Bruce has done an excellent job with SEO and social media for my French school. He is patient, always on time and the results he brings to the table are fabulous. I get so many new leads for my business because my company is always at the top when people are searching Google for French lessons. Highly recommended!"
Anne Cottez-Jones

★★★★★
"Finding business partners that are knowledgeable, operate with integrity and are truly invested in your success isn't easy in today's world. Bruce Jones is all of those things. I couldn't recommend a business partner any more highly!"
Brave Exhibits
Navigating the Digital Maze: Unleash Success with Bruce Jones SEO
In the ever-expanding digital realm, where competition knows no bounds, choosing an SEO partner is the key to unlocking the doors of digital success. A robust online presence is paramount if you're a business owner in the vibrant city of Philadelphia. This is possible with professional SEO services in Philadelphia.
At Bruce Jones SEO, we understand the intricacies of the digital landscape like no other, making us your go-to choice as the best SEO company in Philadelphia.


★★★★★
"Bruce Jones was incredibly knowledgeable in helping us with our Website SEO and Google Business Profile. We are very grateful!"
Lindsay Blades

★★★★★
"After hiring expert after expert who did not do anything for my sites, I found Bruce. In just one hour, I learned more actionable SEO steps from him than I have over the last 6 years of my own DIY research. He wants you to be successful and you can tell he knows exactly what to do to get your there."
Jackelyn Ho

★★★★★
"Thank you for helping us set up our language school's Google my Business in the Philippines. Great help, salute!"
Keynes International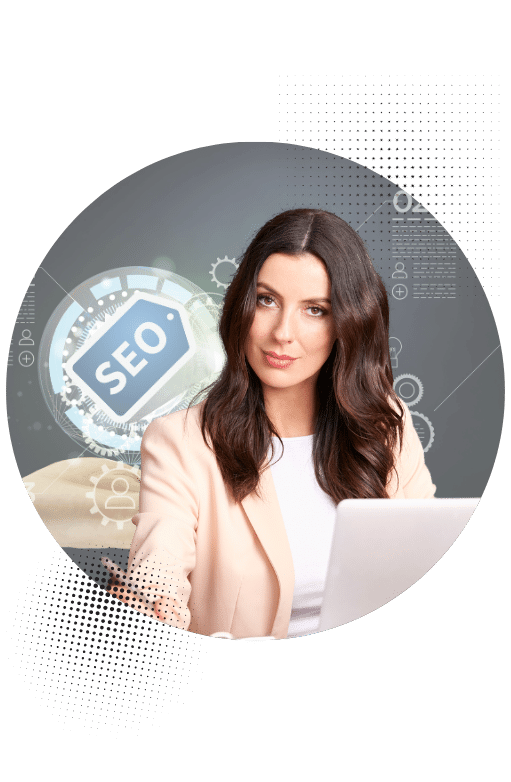 The SEO Conundrum: Cracking the Digital Code with An SEO Company in Philadelphia
SEO, is akin to deciphering a complex digital code. Each aspect of your SEO strategy is a piece of the puzzle, and every piece must fit perfectly to reveal the grand picture of your digital success. But herein lies the paradox: SEO is not a stagnant discipline but an ever-evolving one.
Search engine algorithms that govern your website's rankings on SERPs are in a perpetual state of flux. In this dynamic and dynamic environment, one misstep can result in a significant setback to your online presence.
Our role at Bruce Jones SEO as your SEO company in Philadelphia is to guide you through this labyrinth of SEO intricacies. When you partner with an esteemed SEO company in Philadelphia like ours, you gain access to an invaluable resource.
Our SEO company in Philadelphia will help you navigate the ever-changing realm of search engine algorithms, keep you updated with evolving trends, and execute strategies that have a track record of success. Attempting to traverse the digital realm without expert SEO services in Philadelphia is akin to embarking on a voyage without a compass. In the digital age, not planning your SEO strategy is akin to planning to fail.
The Hidden Costs of In-House SEO: An Expensive Gamble
It's a common misconception that in-house SEO may appear more cost-effective than partnering with a professional SEO company. However, this notion can be deceiving. The digital world operates under its rules, and SEO is no exception. Opting for an in-house SEO team involves more than just the salary of an SEO specialist.
First, building an in-house SEO team requires an initial investment in recruitment, salaries, and ongoing training, compared to just outsourcing needed work to expert SEO services in Philadelphia. This is not a one-time expense; it's a recurring financial commitment that can spiral quickly, especially in a city as competitive as Philadelphia. Furthermore, your in-house team will need continuous training to keep up with evolving SEO trends to stay competitive and relevant.
The actual cost of in-house SEO lies in the opportunity cost. When your internal team is dedicated to SEO efforts, they are inevitably diverted from your core business functions. That's not the case with SEO services in Philadelphia. This diversion can lead to missed opportunities and decreased productivity. Ultimately, the opportunity cost, combined with the tangible costs of hiring, training, and retaining in-house SEO professionals, far surpasses the investment in a professional SEO company.
Crafting a Unique SEO Success Story: Our Expertise as Your SEO Services in Philadelphia
Understanding the ever-changing landscape is paramount for success in today's fast-paced digital worlds. Our foundation at our SEO company in Philadelphia lies in the expertise of our seasoned team.
The experts at our SEO company in Philadelphia are not just well-versed in the nuances of SEO; they are passionate about keeping pace with the latest trends and ever-evolving algorithms that shape the digital world. Our wealth of experience makes us exceptionally equipped to tailor strategies that meet and exceed your unique business needs.
Tailored Strategies from Your SEO Company in Philadelphia: The Heart of Our Approach
The heart of our success lies in our dedication to crafting strategies that are as unique as your business. We firmly believe that no two businesses are identical, and thus, their SEO strategies should reflect their distinct requirements. Whether you're a budding local startup, a thriving mid-sized enterprise, or a globally recognized corporation, our approach is versatile enough to align with your goals and aspirations. Our commitment to tailored strategies ensures that your brand receives the individualized attention it deserves.
Proven Record: Our Track Record Speaks Volumes As Your SEO Services in Philadelphia
At Bruce Jones SEO, we do not merely make claims; we deliver tangible results with our SEO company in Philadelphia. Our impressive track record is a testament to our unwavering commitment to driving success for our clients. We have had the privilege of working with businesses across diverse industries, aiding them in their journey towards enhanced online visibility and digital prominence. By choosing us as your SEO partner, you're tapping into the capabilities of a team that has consistently demonstrated proficiency in navigating the ever-evolving world of SEO.
Continuous Adaptation: Staying Ahead of the Curve with SEO Services in Philadelphia
Our dedication as an SEO company in Philadelphia to staying at the forefront of industry trends is unyielding in a digital realm characterized by perpetual change. We comprehend the dynamic nature of search engine algorithms and the ever-evolving expectations of online audiences. Consequently, our strategies as an SEO company in Philadelphia are meticulously designed to keep your brand consistently ahead of the competition. While many others may struggle to keep pace with the ever-changing digital landscape, we thrive on its challenges. We constantly adapt and refine our approach to ensure that your SEO strategies remain effective and continuously evolve to meet the shifting demands of the digital sphere.
The Real Cost of In-House SEO: Beyond the Budget
In-house SEO may appear to be a cost-effective option on the surface compared to SEO services in Philadelphia, but it conceals a myriad of hidden expenses compared to working with an SEO company in Philadelphia.
Beyond salaries, recruitment, and training, in-house SEO requires ongoing investments in staying updated and competitive in the digital landscape. The actual cost extends beyond the budget to encompass the opportunity cost of diverting your internal team from your core business operations.
When you partner with a SEO services in Philadelphia like Bruce Jones SEO, you save on these tangible and hidden costs and gain the expertise and experience of a dedicated team. We understand the intricacies of SEO and stay on top of the latest trends as your SEO services in Philadelphia, so you don't have to. This results in a more efficient and cost-effective solution for your SEO needs.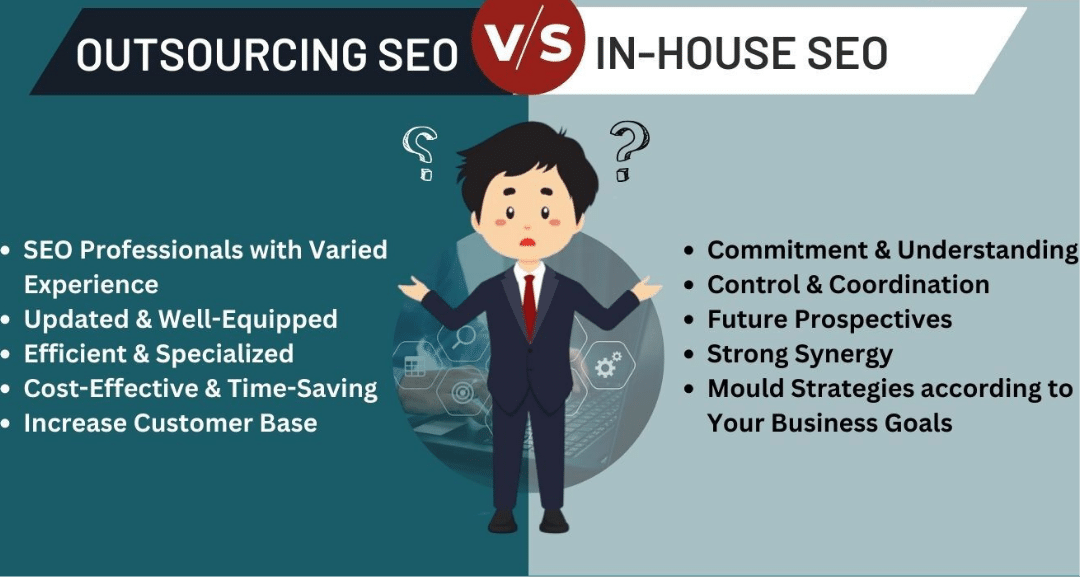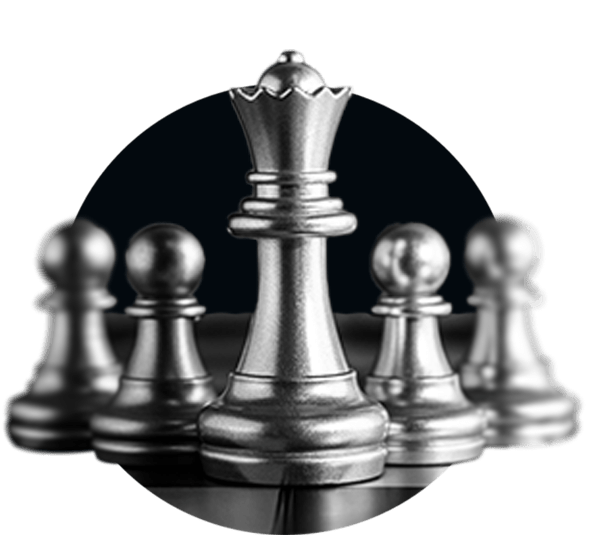 Let's Discuss the Most Effective Strategy for Your Business
Schedule a free SEO consultation with Bruce Jones today.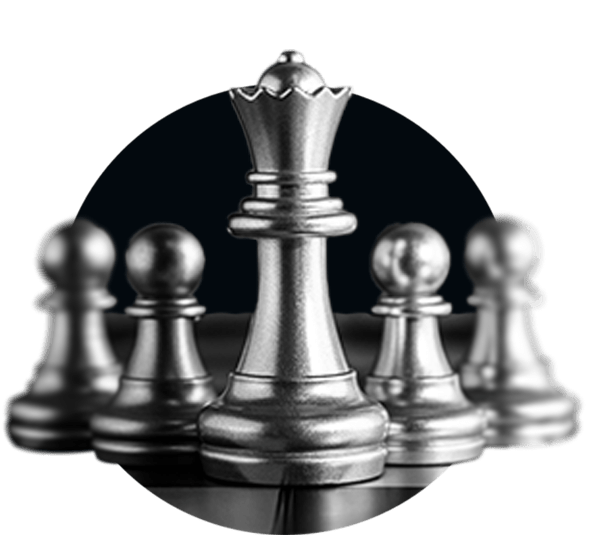 Embrace the Future of SEO Excellence with An SEO Company in Philadelphia
Local SEO Mastery: Dominating the Philadelphia Market
The Imperative of SEO: Your Path to Digital Eminence
In a bustling city like Philadelphia, where the digital battleground is relentless, choosing the best SEO company is more than a preference; it's a strategic necessity. At Bruce Jones SEO, we offer more than just a partnership—we offer you the blueprint for your digital success. In a world where digital presence is everything, don't allow the lack of a robust SEO strategy to cost you opportunities and financial success in the long run.
With Bruce Jones SEO by your side as your SEO services in Philadelphia, you're not just choosing the best SEO company in Philadelphia; you're opting for a partnership that will script your success story in the competitive digital marketing landscape. Our commitment to continuous adaptation, proven success, tailored strategies, and unparalleled expertise make us the best SEO company in Philadelphia. Don't let the digital age leave you behind; seize the future of SEO excellence with us. Your journey to online success starts now.
Philadelphia is not just a city; it's a dynamic marketplace teeming with businesses competing for the digital spotlight. In this local battleground, local SEO prowess is indispensable. At Bruce Jones SEO, we excel in local SEO as your SEO services in Philadelphia, ensuring your business stands out prominently in local search results. This advantage is invaluable, particularly for businesses with a physical presence in the city. Your brand's visibility within the local landscape can differentiate between thriving and fading into obscurity.
Your online presence is the gateway to a vast and ever-expanding digital audience. Without a well-defined SEO strategy, you risk being lost in the vastness of the digital landscape, with your potential customers unable to find you.
The consequences of neglecting SEO are twofold. Firstly, your brand's visibility on search engine results pages (SERPs) is compromised, resulting in missed opportunities to connect with your target audience. Secondly, your competitors, who have invested in their SEO strategies, will reap the rewards of higher online visibility, capturing potential clients that could have been yours.
Deciding to overlook or delay your SEO strategy is not a cost-saving measure; it's an investment in your digital obscurity. In a city as competitive as Philadelphia, where businesses are continuously vying for the same digital real estate, having a robust SEO strategy is not an option; it's necessary.
Partner with the Best: Unleash Success with Bruce Jones SEO
At Bruce Jones SEO, we are not just your SEO services in Philadelphia but your digital growth partner. We offer more than just expertise; we provide invaluable guidance, recommendations, and insights to help your business thrive digitally. Your success is our success, and we are unwavering in our commitment to your long-term growth.
In Philadelphia's highly competitive digital landscape, the best SEO services in Philadelphia is not just a preference; it's a strategic imperative. By choosing Bruce Jones SEO, you're not merely choosing the best; you're forging a partnership that will script your digital success story in the ever-competitive world of digital marketing. Don't let the digital age leave you behind; embrace the future of SEO excellence with us.
As the best SEO services in Philadelphia, we're here to guide your journey to online success. Don't let the digital maze confound you; let us be your compass.
Schedule a meeting with Bruce Jones SEO today and take the first step toward unleashing your digital potential. Together, we'll navigate the complexities of the digital landscape and chart a course for your brand's success in Philadelphia and beyond.
Fill Up the Form and Get a Free SEO Strategy Consultation for Your Business