Why Everyone Hates SEO Guys
I was in a NaperLaunch round table discussion at the Naperville Library when one of the Score Mentors Bruce Marino said to everyone "let's talk about SEO, why do we all hate you guys". Later that day, I sent him an email thanking him for bringing this matter to my attention even though I already knew it. He had really helped me to open my eyes to a new way of thinking when he made that statement. In my message to him, I said: "Don't get me wrong, I don't resent the statement as I believe it is true. We all hate SEO guys, even me. Actually, especially me." Well the bad SEO guys at least. But when you cannot tell the good SEO guys from the bad that is a problem.
After that day, I realized that search engine optimization has changed not only in so much as how it works, but what it even means. You see, when I first started out with SEO, no one even knew what it was. The term wasn't coined yet. Back then it was mostly about adding what your business does in the right spots on your website, and add your business to a few directories and you were good.
SEO isn't what it used to be
With its success and growing popularity and prominence over the years, SEO has truly changed, both for better and for worse. I remember at the very beginning of SEO – we didn't have a name for it yet but it was essentially when Google first came into existence and people could search the Internet. I felt like the only person who was able control the number one rankings in search results, and knowing how to do that was like having a magic wand.
I used to tell my customers that they could drop me off with nothing in any town in America and I would recover because I can live off of SEO – it was as simple as going to a restaurant to get a burger and making them number 1 in Google in return. I realize it isn't as simple as that anymore.
Nowadays, that magic wand has degraded because the "sucky guys" that got into SEO did things to make it a lot less powerful. A lot of what characterizes SEO today isn't really what started the success of SEO, but what these people made it into:
Contracts of 6 months up to a year.
Customers experience no results after paying companies. Some SEO guys even have a business model of charging $1000/month with a 6 month contract, and do absolutely nothing for 6 months, focusing on just getting new clients to sign up for the contract who will drop them afterwards.
A spamming culture for getting new clients, where SEO guys from overseas send constant spam emails promising to make you number one in Google. Here are a few examples below.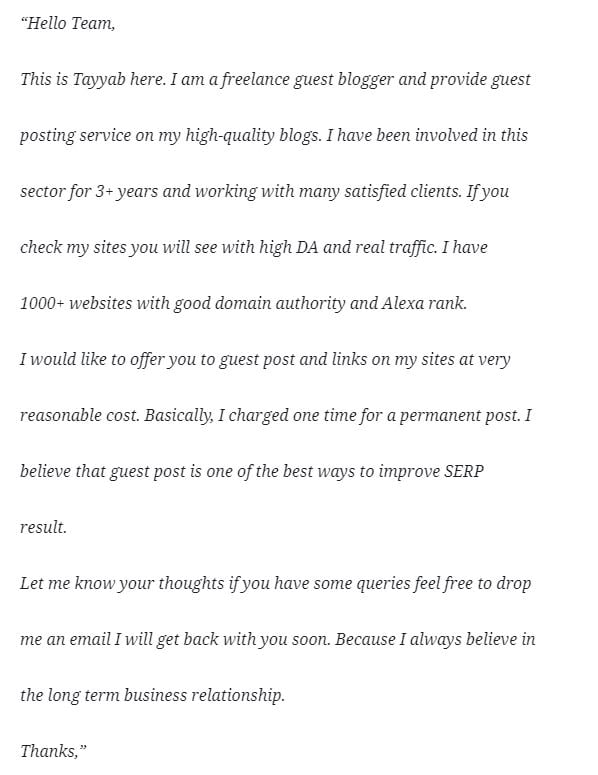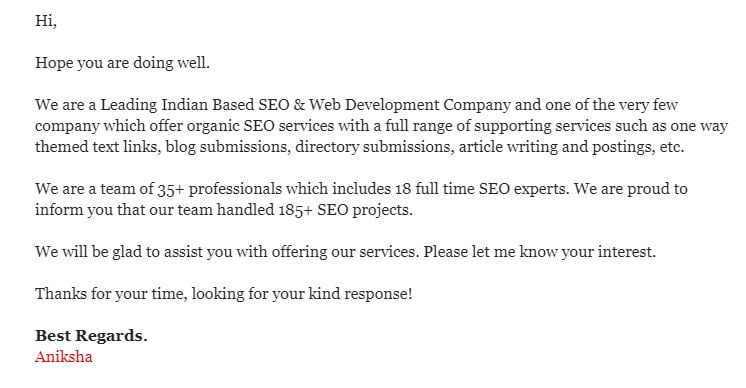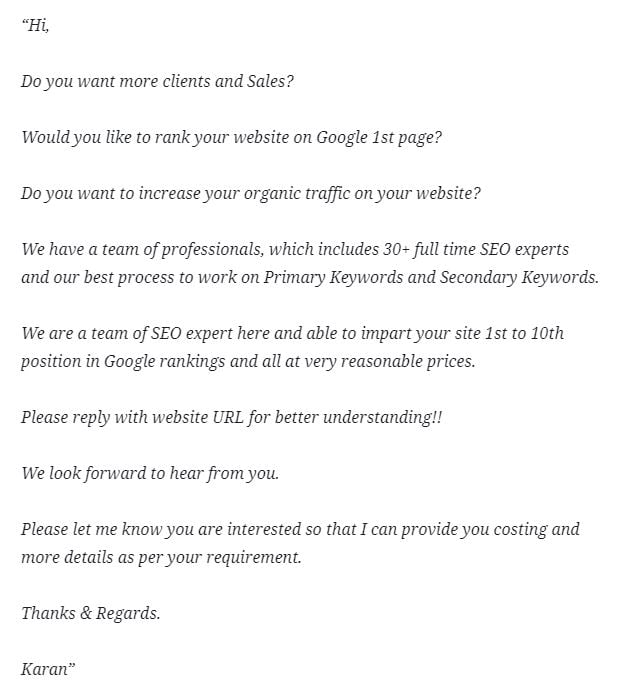 SEO has some inherent setbacks
There are also some other very important issues that have arisen in SEO, which combined with the scammers and bad guys in the industry, also contribute to its bad reputation in the Internet marketing world:
Results are oftentimes hard to measure
SEO measures these results with rankings, CEOs measure results with sales (sometimes there is a missing link between these two figures)
SEO takes time and people are impatient
People get SEO confused with other things like social media PPC or PR
People think SEO is cheating Google… and it is to some degree
What Google hopes for SEO and rankings to be like
All of the thinking about why SEO has struggled over the years brings me thinking back to the point of SEO in the first place: rankings. So, what was the concept of search engine rankings in the first place? Google was created in order to respond to users' queries and needs. This means that at the end of the day, Google cares about rankings being accurate and genuinely helpful. Before Google got control of the SEO world, simple "tricks" could get your business high rankings, simply by being smart about the algorithm. However, Google's constantly evolving algorithm is smarter than ever, and today it is much more about website quality and purpose than checking boxes off of a list without really considering consumer benefit.
Here is an example: Consider 2 websites, one is great on its own, and the other is not as good, but they are paying an SEO company for optimizing their website. With the added SEO help, the mediocre site will be on top. But, this isn't what Google wants and this isn't what the users want. Google and the people don't want to see a result because the company pays for SEO, they want to see the site because it is genuinely purposeful and the best option for them.
For me, this conception is what has led me to view my job differently: as an SEO consultant, my job isn't to make a decent website number 1 on Google, it should be to help the business improve so that it will be at the top and it will also be the right answer. Your site needs to be answering the questions that people are querying for, otherwise, regardless of the fact that you are number 1, they will leave your site and go to the next.
Who is the bad guy in SEO
We all know that SEO today is full of bad guys. But how do we identify them? The "bad guys" of SEO are people who ruin the reputation of search engine optimization by ripping people off and using outbound marketing to sell inbound marketing. This alone proves that they cant do SEO for themselves so you shouldn't trust them. If you know about SEO, you are probably already all too familiar with receiving these kinds of messages:
SEO is called "inbound marketing" because the strategy is to get people to come to you, to your site, and pick up the phone and call you. Anyone who knows SEO would never resort to cold calls to try to sell their inbound marketing service. These emails turn SEO into a dirty word for people and spam filters. These kinds of messages delegitimize the business of SEO and truly ruin the reputation of people who actually know how to perform SEO correctly. Even I, as a professional SEO consultant and coach, get floods of these emails, messages, and calls. I hate these people, too!
Doing SEO the right way
Doing SEO the right way is about getting your presence out there so that people find you and come to you. If your offering is good, your website looks good, and your SEO is done correctly, you wont need to go out searching for customers.
I am proud to say that I have never made a cold call in my life. I always chuckle when people ask me where do I get my leads – my leads come to me when I optimize my own website. And for proof, take yourself as an example: you are reading this post right now, but how did you find me?
The SEO guy you don't hate
As one of the original experts of the SEO world and someone who only ever practices what he teaches to get his own customers, I am happy to call myself "the SEO guy you don't hate." I truly understand the principles of SEO and how to transform your website and overall business in order to gain more customers and improve your company. This overall business coaching, combined with the important factors of SEO that Google wants to see, make for an organic way to grow your clientele and make more money, all while your business does its job better than ever.
While a lot of bad guys out there have tainted the image of search engine optimization, SEO deserves a chance. With a little patience and the right person helping you do SEO, your business can grow in amazing ways. Pick up the phone and give me a call, I would love for you to meet a nice guy in the SEO world.