If you're looking to improve your website's search engine ranking, then you need SEO For Veterinarians and Animal Hospitals.
Don't miss out on all the business that's going to your competition. Get started today and see the results for yourself.

"I found Bruce by searching for an SEO consult. He has been teaching me for about a month now through his coaching program and I am so much more informed on what I need to work on and answers all of my questions and even guides me through making all the needed changes while on the phone so each call with him is highly productive. Will continue working with him until I see my website on the first page of google!"

"After hiring expert after expert who did not do anything for my sites, I found Bruce. In just one hour, I learned more actionable SEO steps from him than I have over the last 6 years of my own DIY research. He wants you to be successful and you can tell he knows exactly what to do to get your there."
Sign Up For A FREE Consultation!
To achieve the best rankings on Google, you need good SEO strategy. Want to know how to do it?
Subscribe to get 1 hour free consultation.
SEO For Veterinarians and Animal Hospitals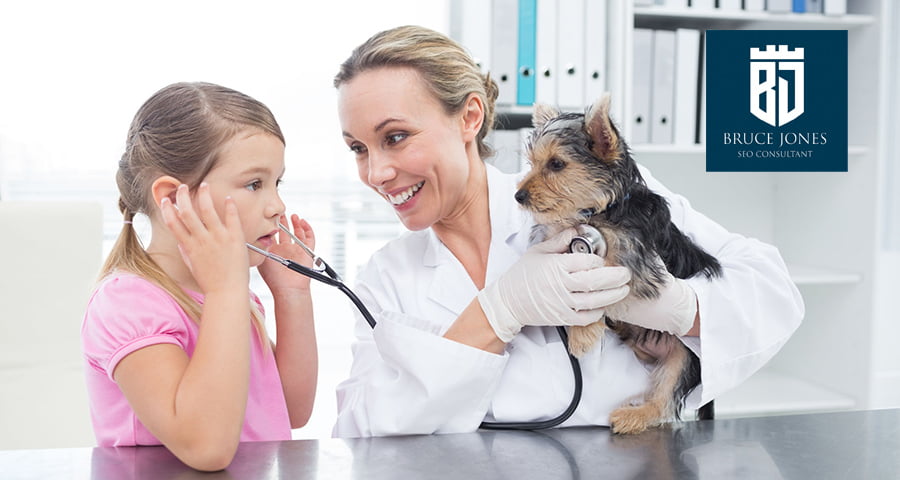 If you are a veterinarian or work at an animal hospital looking to incorporate SEO practices into your marketing strategy, chances are that you want an SEO company that specializes in your field. Being part of a specialized field, it is only normal that many vets and animal hospitals look for vet marketing companies who already understand their industry and its nuances, making marketing easier and more effective.
My Experience Working on SEO for Veterinarians and Animal Hospitals
As an SEO expert, I experienced this first hand when working as a digital marketing analyst at InTouch Practice Communications in Highland IN. for a year. Working with approximately 350 vet and animal hospital clients across the country, my job was to get them higher rankings each month and discover new search engine optimization opportunities for their practices. I also held monthly online meetings to discuss our SEO progress with Vets, DVMs, Veterinary Techs, Veterinary Assistants, Receptionists and others that were interested in the marketing of those practices. I took the job at this veterinarian marketing agency after selling my own digital marketing firm, Design & Promote in Naperville IL, and before starting this new SEO consulting practice.
While I was there, I also took it upon myself to analyze how their competitors did their own SEO for their clients. These veterinary marketing companies included iMatrix, WebFx, The Vet Marketing Firm, Main Street ROI, Vet Network, Vet Marketing Pro and Pet Desk among others.  What I discovered was that those practices were gearing themselves towards marketing to veterinarians, but in the end were performing the same old SEO services other agencies did. More importantly, I discovered that hardly any of these internet marketing agencies were using Google local SEO techniques that optimize GMB listings too. That has worked so well for me when working with other industries that have local customers.
And while I am happy to have started my own SEO consulting business and working with companies of all types across the world, I do miss doing SEO for veterinarians..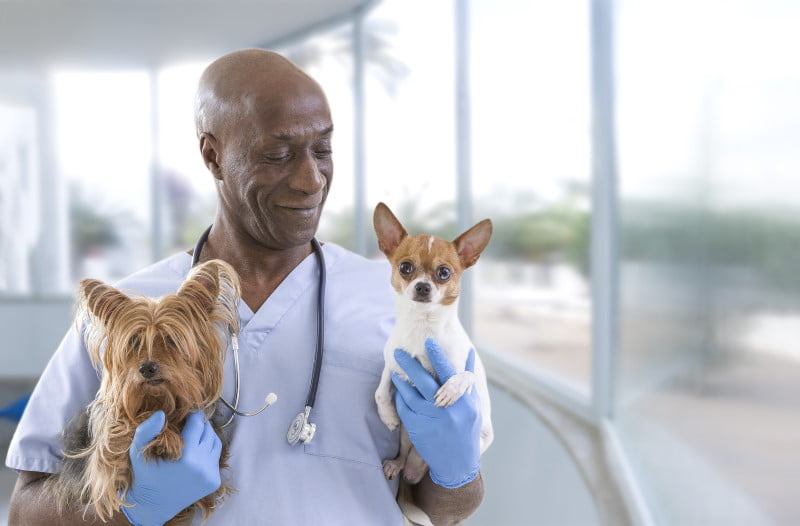 A New Kind of Veterinary SEO with a Personalized Approach
Put yourself back into the shoes of your clients: As a vet, you likely take care of each and every animal that enters your clinic in a different way, giving each and every one special treatment.
Now let me ask you a question: You offer a personalized approach for pet owners, so why wouldn't you want that for yourself in marketing?
 I've developed a special kind of SEO for veterinarians, one in which marketing strategies are custom-developed based on who you are and where you want to go. What I have found is that working with a big marketing firm that has specific SEO packages and teams of employees sounds good on paper, but I can give you a much better result because I am going to work on your business myself and make sure of it.
The bottom line is that a personal approach gets better results, and I'll prove it. Here is how it's done;
A Focus on Google My Business optimization
One of the important parts of SEO for veterinarians, and the one that other specialized marketing companies are just not doing, is Google My Business. If you do a Google search for just about anything – including vets – the one that comes up first is the GMB listing, based on location. So, while other agencies are focused on doing SEO the old fashion way directly on the website, I put a large portion of my efforts directly on Google, where it counts most. This includes optimization with Google Maps, company information, reviews, and more.
A Custom Plan Based on You and Your Pet Clinic
 My personal touch stems from a focus on the details that make your business unique that we can highlight, as well as the unique facets of the locations and demographics that you serve. The more the SEO plan is tailored to who you are and what you need, the more it can draw from you and make your marketing strategy a success.
Working together with your Veterinary Business
 Another important part of SEO that relates to understanding and marketing your veterinary practice is understanding the scope of your marketing efforts. For example, I can act not only as a consultant but as a teacher, and actually teach front office staff or others about how to use your website, social media and more in a better way so that everyone on the team is working towards a common SEO goal.
An Experienced Search Engine Optimization Consultant for Vets
Having so much experience in the world of veterinary marketing firms and understanding what the competition does right and wrong, I can more quickly pivot and help you stand out. Applying tools and techniques from other industries can also work wonders in making your animal hospital rank at the top of Google results.
There's a Lot of SEO to be Done
 SEO for veterinarians and animal hospitals can mean a lot of things. Depending on your case, some of these services may include:
Local search optimization
GMB management
Content creation and blogging
Social media strategy
Web design to create better converting landing pages
Backlinks from local directories, niche directories, blog posts and the press
Reputation and review management
And more!
If you're interested in experiencing SEO carried out with as much care and personalization as you give when treating the animals that visit your veterinarian practice, get in touch with me and let's look at how to better your business and increase your search engine rankings. Check out my services page to see some of the many services that I offer to vets and all kinds of other industries.
Sign Up For A Free SEO Consultation